some past projects





suede

blossoming into big dreams
with clients like prada, premiere hotels, and luxury designers, suede florals needed support in the growing pains of expansion. from ops to strategy, we've been a partner in pushing suede to leave behind the things that aren't working, and focus all energy on everything that is.

The Martin Agency

the they/them creative perspective

study hall partnered with queer advertising org Do the WeRQ to bring The Martin Agency an upbeat, accessible, and hands-on workshop around expanding the gender binary and incorporating that into creative for advertising. the 150 strong team left with new confidence and new questions to explore for their work, and their internal company environment.



mintstars

the least censored place on the internet
with financial discrimination, shadowbans, and platforms like OnlyFans taking huge fees, mintstars launched for creators (and fans) that want to earn more. we supported across messaging pillars and campiagn headers as well as building out a community strategy to increase acquistion, loyalty, and trust.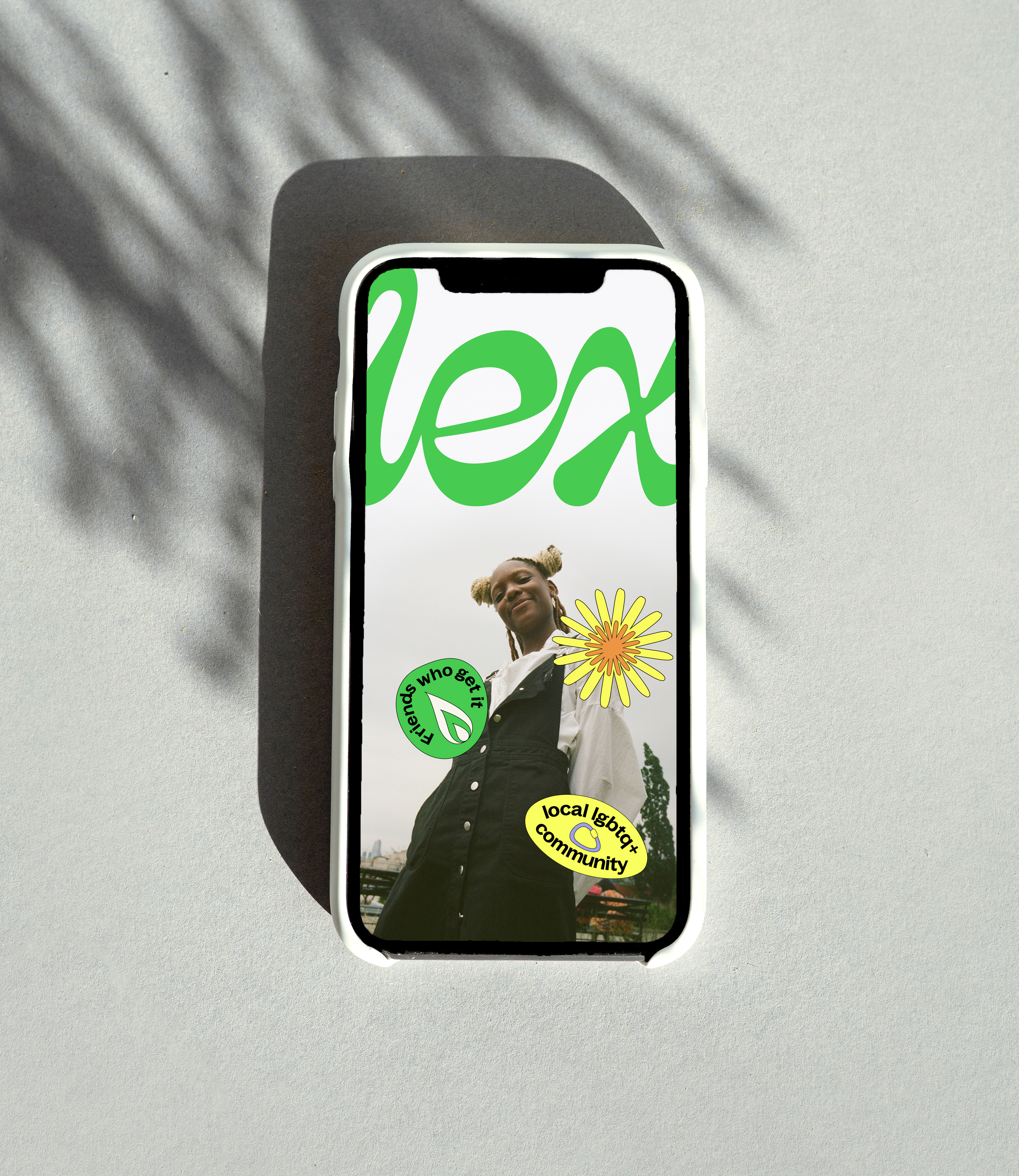 Lex + &Walsh
if it's queer
&Walsh
was tasked with taking the queer app from horny to main, and i was brought on to lead voice and messaging, keeping the queer at its core. from creating Lex's lexicon of queer slang, to fleshing out the brand's personality, the vibrancy, legacy, and OG inspiration of 90's personal ads were brought to speed to the present.
PrivyCam

the secure camera app for NSFW creators
working directly with the founder to support positioning the product with SWers at its core, we developed messaging, launch plan, and community-focused strategies to elevate the voices of SWers and develop exclusively for their needs. from social branding to funnel flow, we wrapped this project in 360 degrees of intention, integrity, and inspiration.

=
Arise

eating disorders don't discriminate

from positioning this brand to own the converstion around breaking eating disorder stereotypes and supporting
BIPOC and queer folks, to messaging
and partnerships, continue supporting Arise as a brand advisor and ongoing consultant.

THINX
"the period sex expert"
from panels to podcasts to product launches, i became the
face of period sex
after writing their article. i was also the talent, content creator, and co-producer for
Ask Arielle,
a video campaign for the launch of THINX's teen line, THINX (BWTN), to educate teens about their periods and help them not feel weird about it. i've consulted the company on various projects, from naming their new product line to product launch events, where i've also been featured as expert talent. the content i've written for them has helped steer the editorial direction towards more diversity and inclusivity.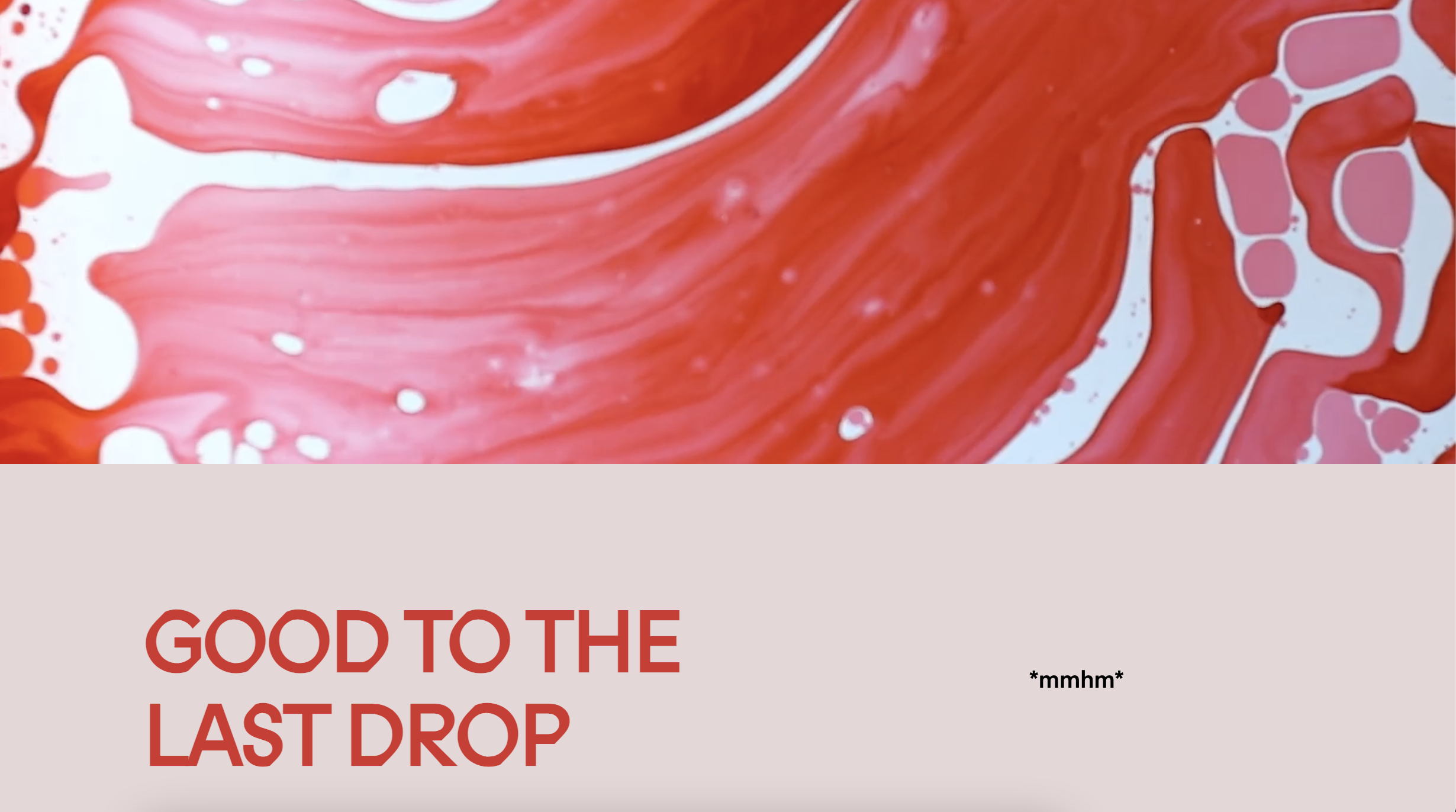 Mindalt

the new era of natural deodorants

after spending way too much money on various big shot agencies (without any results they were proud of), Mindalt tasked my team with coming in to do a total revamp and relaunch.

a total brand overhaul involving new positioning, brand id, voice, website, and digital strategy, we also built out an in-house team so that once the launch is rolled out, they've got trusted folks to keep the momentum going.


Colossal Media

giving the masters a masterpiece of their own
the global leader in hand painted outdoor advertising trusted my team to transform their current website into the kind of place that both their painters and corporate clients would want to spend time exploring.









Quibi x Cashmere Agency

#SexNextDoor

short-format streaming platform Quibi was looking to ingnite curiosity and gravity around the premiere of Sex Next Door, a docu-series highlighting the journey of sex workers with different backgrounds. with sensitivity to agency guardrails and brief, we worked together to amplify the voices of the workers featured, and educate on the need for SESTA/FOSTA support.
THINX (BTWN)
"Ask Arielle" (About Periods, Puberty, & Life)
i was also the talent, content creator, and co-producer for
Ask Arielle,
a video campaign for the launch of THINX's teen line, THINX (BWTN), to educate teens about their periods and help them not feel weird about it.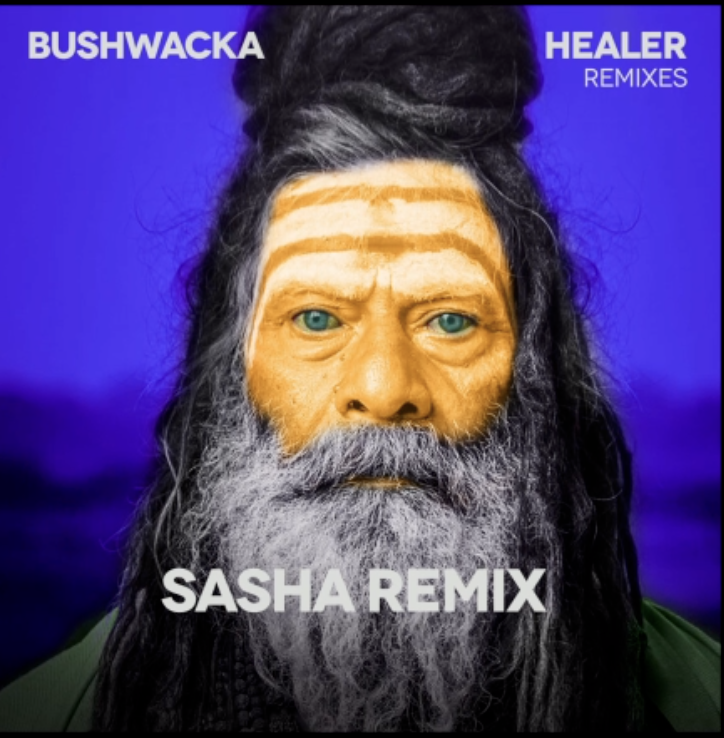 RAXO.TV

an international multicultural agency

as content director, i managed an international spanish-speaking team to lead the rebrand and strategy execution of the 9 time Emmy-Award winning agency. i oversaw strategy and content for all clients, including multiple rebrands across platforms. i pitched and crafted proposals, generating multiple leads. i lead workshops, and executed campaigns across formats. clients include: Pluto TV, Ultra Music, HBO, and BBC.



Spiritual Domme

not your daddy's domme

during the lockdown of pandemic, i opened a practice to hold space for folks who were needing tools to navigate the moment. i led them through my framework based on BDSM power dynamics, supporting people across the gender spectrum to come back to their bodies, their purpose, and ultimately, their power. i created Spirital Domme from concept, to curriculum, to website build out and photoshoot,



Medley

diversity of perspective

as brand director, i worked across teams, product, and all touchpoints to make sure everything from website to product experience was aligned. from positioning the product in the market to fleshing out its voice and visuals and honing in on our target audience, i led strategy as well as execution of content, marketing, and all owned assets, as well as curating and creating partnerships with thought leaders, brands, newsletters and production of digital events. i initiated and spearheaded our inclusion, trauma-informed, and psychological safety programs to train our coaches, members, and HQ team.



Ospera

making menopause cool

tasked with developing the full brand and marketing strategy for an innovative and natural supplement to support hot flashes and mood swings, my team built out assets that make space for every stage of someone's menopause journey.

from positioning to packaging and everything in between, we created a brand that connects to the existing menopause collective community, one that supports the mission of making menopause visible (and sexy too).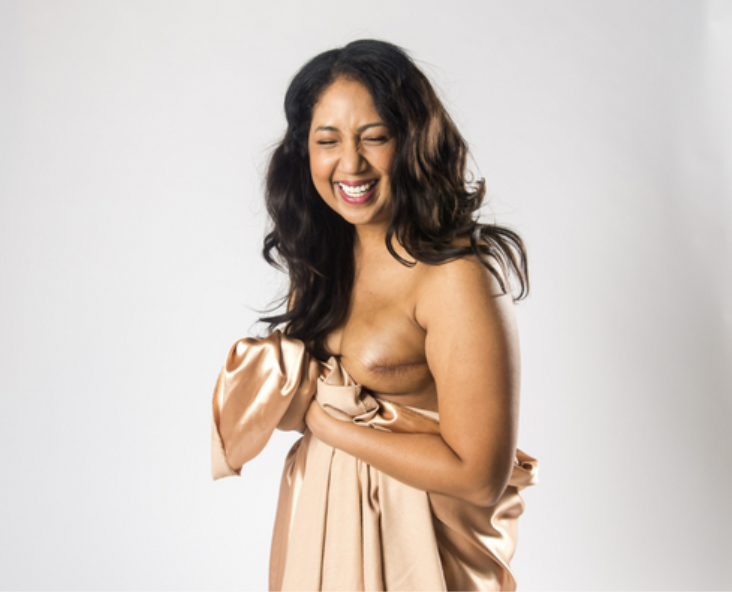 Salon
an inaugural sex advice column

i launched Salon's inaugural sex and love advice column, "Best Sex Ever", the first of its kind to be non-gendered, sex positive, and queer and kink friendly. the column explored topics such as moving through shame, finding purpose, and communicating desire.




Artizn

an age old tradition new on the scene

introducing a new product to the market is always a challenge, especially when it's one westerners have never heard of. a fermented vinegar sourced from the mountains of south korea, this one-of-a-kind prebiotic tonic wasn't getting the attention it deserved.

my team came in and updated strategy and voice — both for wholesalers and consumers —and crafted an entirely new brand direction and packaging so that Artizn can heal more guts.




MainSpring

a CBD brand for boomers

tired of not seeing products and brands speaking to seniors, my team partnered with the product manufacturer to launch a cbd pain relief roll-on catering to this demographic, crafting a brand that's relevant, playful, and just as energetic as they are.

from full brand ID to magazine, digital strategy, and partnership opps, we created a world where boomers can see themselves as they do.
press >
projects >
contact >